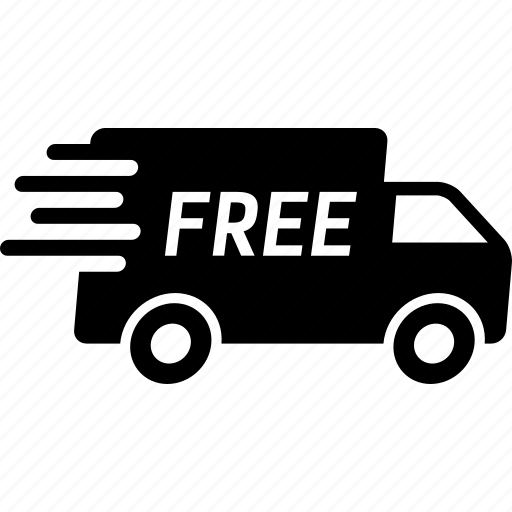 Express Worldwide Free Shipping!  +  12 Months Warranty 
IPL Laser Hair Removal device makes Hair Removal Simple, Fun, Quick and Affordable. This Laser Hair Removal Handset designed with the latest Clinical Grade Technology to remove hair safely and effectively in the comfort of your own Home. Using our Handsets you can Slay Hair Removal in just minutes and you can use our handset on any body part that you wish. 
DON'T spend thousands in and out of beauty salons but DO Slay Hair Removal All Day, Everyday in the comfort of your own Home.
Absolutely NO Hidden Costs – No Need for Refills or Replacements Ever Ever!
Frequently Asked Questions:
How does it work?
The Handset uses IPL (Intense Pulsed Light), which is a modern type of laser hair removal used for long-term, pain-free hair removal. When our Handset is used on your hair, it absorbs the IPL which then heats and destroys the targeted hair cells.
Is it safe?
Absolutely! Many studies have been completed around the world which prove the safety and effectiveness of our Handset's technology for hair removal. Forms of IPL are also commonly uses in laser-clinics globally, however we've brought it to you in a safe, convenient and more affordable at-home Handset.
Does it hurt/what does it feel like?
Unlike in-clinic laser and other forms of hair removal our Handset is completely pain-free! Our customers describe a warm sensation on the skin.
Is this permanent hair removal?
Our Handset offers extremely long-lasting results however no form of laser hair removal is permanent, even at the clinics. Just be careful when companies claim "permanent" hair removal, as this term technically means that there will be no regrowth of hair for 6 months. To maintain long-term results we advise using our Handset once a week for 8 weeks, then just once every 3 months for maintenance.
How long until you see results?
 Most users notice a reduction of hair in just 2 treatments using our handset, with complete results after 12 treatments. However, results can vary from person to person.
Which areas of my body can I use this on?
You can use your handset on your whole body, including your Brazilian and face (just be sure to not get too close to your eyes).
How many times do I need to use it until I see results?
We recommend using your handset once a week for the first 12 weeks. For areas of more stubborn hair growth you can use up to twice a week and go over the area 2-3 times per treatment. After this period we recommend using your handset once every 2-3 months for maintenance. If you would like to maintain hairless, smooth skin, we recommend using your handset once every 2 to 3 months, or as needed.
Should I shave before using it?
Yes, you need to shave the areas you wish to target before using your handset.
Does the handset come with a warranty?
Yes, our handsets come with a 12-month warranty.
Does it work for all hair colours?
Yes, however users with very light blonde, red, or grey coloured hair may need to complete 1-2 sessions more than, for example, a user with brunette hair. This is because our Handset targets melanin in your hair which absorbs the light's energy, and melanin is more present in darker hair colours.
Do I need to wear eye protection?
No, eye protection is not required whilst using our Handset. Our Handsets have been designed with a sensor and will not pulse a light unless the entire window is pressed against your skin. That being said, you should never try and look directly into the light as it flashes. 
How many years will this product last?
Our handsets have a use-life of 400,000 flashes, which will last well over 12 years if used as directed. 
How powerful is this product and what is the energy output?
Our handsets have an energy output of 4.9J/cm2, this means it is ideal for safe hair removal, and is also approved for effective at-home use. 
Can I use other hair removal methods during in-between treatments?
Please only shave when required in-between your treatments as waxing, plucking, or epilating all remove the entire root of your hair, your hair is what absorbs our Handset's light to ultimately remove the hair. 
Are there any reoccurring costs?
No, unlike laser-clinics and shaving our handset is a one-time purchase. There is no need for replacements or refills. Simply plug in and go! 
Is it safe to use while pregnant or breastfeeding?
Although no evidence states that our handset has negative effects on pregnant or breastfeeding women, we still cannot recommend using our handset if you are pregnant or breastfeeding, just as a precaution. 
Can you use it if you have freckles and moles?
Yes you can however you should not use our Handset around your freckles and moles, light freckles are okay to use it over though. 
Can you use it with tattoos?
Yes our handset can be used if you have tattoos, however you must go around your tattoos and not over them. 
Can I use this product before or after tanning?
For a successful treatment please wait 2 weeks after tanning to use your Handset and please also wait at least 48 hours to tan after using your handset. Artificial tan should also not be present on your skin whilst using your handset. 
How is the handset powered?
Our handsets come with a 12V power supply and you will receive the correct power supply for the country you provide in your shipping address?


As Seen In

Our Guarantee
We have 24/7 Customer Support. Please contact us if you need assistance.
BRILLIANT
This really works, after my third week i am really starting to tell a difference on the growth of my hair. Definitely worth every penny!
Michelle- Sydney  


Excellent leaser device
Have used it twice only and already can see the difference. Fast delivery. Amazing product.
Best purchase ever
I am horribly terrified by the results after 3 sessions once a week, mind-blowing. I was full of doubts whether this works or not, it worked very quickly and effectively on me though. I am happy I didn't make any purchase on the well-know expensive products (over 500$) and trust this affordable handy product, thank you elsanar.
Amazing laser handset
I have been using this handset for about a month and am AMAZED. IT WORKS!!!!!
I love this device
I spent ore than $2,000 on laser treatments by a laser specialist before trying this handset. I was sceptical but it works very well! It took about 3 weeks of treatments twice a week for me to see real results on my arm and legs. I love my smooth legs.
great product
Easy to use, no pain, definitely seeing reduction in hair. I ordered one for my mother; i really recommend it.