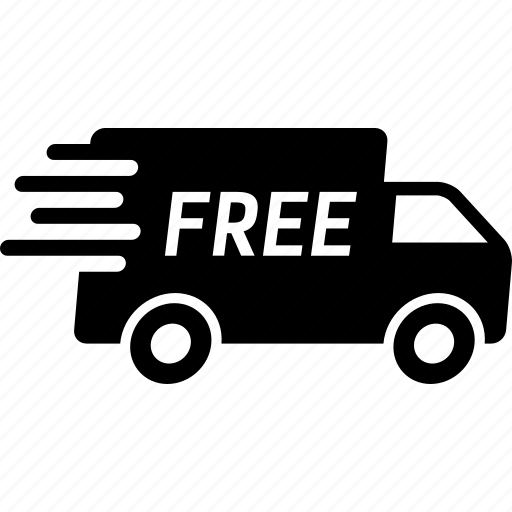 LED Photon Beauty Mask!!! 
Remove Acne, Reduce fine lines, wrinkles and treat many other skin conditions from your own home

 
Now you can experience all the benefits
LED skin phototherapy
has to offer, right in the comfort of your home!. This is the latest generation in wearable
anti-ageing technology
. 
The device uses the same Omnilux technology that is used by doctors and salons around the world. The original leader in non-invasive LED technology, Omnilux is the most tested and trusted of the LED systems and is seen as the gold standard around the world for medical and aesthetic devices. 
Our LED skin therapy mask is clinically proven for treating a wide variety of skin conditions/ problems. 95% of users said their skin tone, texture, firmness and tightness was improved. Clinically proven to Improves the appearance of fine lines and wrinkles, and reduce wrinkles by 75% in just 4 weeks. 
Visible Results in 4 Weeks: 
It's clinically proven to deliver results after 4 weeks, but some people will see an instant glow after the first use.Taking just 10 minutes  complete a treatment, you can expect to see visible results in just 4 weeks if you use the device 3 to 5 times a week. 
Multi-Purpose Skin Solution:

Each LED Skin Therapy Mask has seven different LED light-emitting diode modes you can switch through depending on your preference. Each colour treating different skin condition from wrinkles, acne, pigmentation, and more. Exposing each light to the skin surface activates the skins photo receptors and lets the skin cells absorb its energy. Also, it accelerates cell biochemical circulation and stimulates the production of collagen among other processes.  
Red light (630nm): Revitalise Cells, Promotes Collagen, Tightens loose skin, Increases elasticity, Smooth the fine wrinkles, Repair damaged skin, Shrink pores, Anti-Ageing, Improves Blood Circulation, whitening pale spot.

Blue light (470nm): Efficiently Minimise and Heal Acne through sterilizes Acne-Producing Bacteria, Shrinks Sebaceous Glands, Reduces Inflammation & Scarring, Promotes Oxygen. 
Green light (520nm): Reduces Hyper-pigmentation, Balances Oily Skin, Relieves Mental Stress, Promotes Lymphatic Drainage. 
Yellow light (590nm): Stimulates Red Blood Cells, Reduces Pigmentation, Balances Skin Texture, Reduces Fine Lines & Wrinkles, Reduces Redness, Increase immunity.
Purple light (390nm):Combination of red and blue dual-band light, a combination of two kinds of phototherapy effect. Especially in healing and repairing the acne scar, Reduces Fine Lines & Wrinkles, and Anti-Aging conditions. 
Cyan Green Blue light (~490nm):  Reduces Swollen Capillaries, Balances Skin Texture, Reduces Inflammation & Scarring, Relieves Mental Stress
White light: Resolving age spots; Improve fine lines & sagging skin;
Restoring a younger and healthier skin.

Saves Time & Money
One of the many downsides of relying on a cream or topical treatment to achieve & maintain healthy skin is that you will always have to keep buying MORE. The LED Skin phototherapy Mask is a one-time investment into a lifetime of healthy, clear skin! No more throwing away your money every few weeks–the Mask is built to last and sure to save you many expensive trips to the pharmacy.
Perfect for Sensitive Skin
Each of the seven different color LED lights can have their energy output adjusted to accommodate to your skin's sensitivity level. When it comes to traditional skin care methods, it can be fairly difficult for those with sensitive skin to find a treatment that doesn't dry or irritate their skin. The Mask, even at max settings, is 100% safe and cannot harm or damage the skin.
Our Guarantee
We offer a Risk-free 45-day Money-Back Guarantee on our product. If it doesn't work for you, you'll get your money back! There's absolutely no-risk in giving it a try.
We have 24/7 Customer Support. Please contact us if you need assistance.
Great Value
I have had this mask for 2 weeks now and I'm starting to see some of the effects. The blue light has cleared my existing chin acne. I'm excited to see how far along my skin is in the next 2 weeks!
amazing device at affordable price
I ordered this device as the price was affordable and though it would be a good skincare tool at best but can honestly say after 3 days of daily use I am really happy to say I notice quite a difference. I'm using the red light to tighten the loose skin on my jaw line and actually I got amazing results so far.
Perfect
Perfect LED mask. very easy to use.
Simply the Best
Simply the best Best LED mask out there, I did my diligent research and so pleased I went with this one. Highly recommend it.
Its amazing
I can say this mask is a game changer. It helped with my hyperpigmentation as well as the tone and texture of my skin and to do be able to do treatments at home is amazing!